Shopping Cart (0 items) - £0.00
Your shopping cart is empty

World Class Coaching
World Class Coaching produce some of the best resources available for the world's most innovative soccer coaches. Whilst US based, WCC access some of the best managers and coaches in world football, and bring you a variety of resources to hep improve your sessions.
See how the world's best coaches go about their work.
Progressive Soccer Training in Grids ebook
Maximize grid training time and gain greater improvements from every training session by harnessing the revolutionary concept of 'morphing'
The solution to wasting training time has arrived! No longer will you have to sap precious minutes setting up new drills becauseProgressive Soccer Training in Grids shows you exactly how to run an entire training session in a single gird. What's more, this book provides a complete set of progressive small-sided games for improving passing, shooting, transition play and much more in a single session from start to finish
Dear Coach, Do you waste a lot of time in training setting up grid drills? Do your players stand around getting bored while you reconfigure the practice area, when all they want to do is play? Well, now you can say goodbye to wasted time and bored players because 
Progressive Soccer Training in Grids
provides a complete guide to getting more out of every session by using a single grid to transform one exercise to the next revolving around your training theme for that day, without changing that grid, but still using multiple progressive small sided games and drills in a single training session. This new concept harnesses progressive small sided games and drills in a single grid to minimize setup time while maximizing the time your players can practice, leading to quicker improvement in every session.
Progressive Soccer Training in Grids
 is a unique coaching guide focused on this new approach to training. It shows you how to organize an entire session using a single grid and how to run a sequence of drills that morph into each other. This saves valuable minutes that are normally wasted every training session and enables you to maintain a high level of intensity from start to finish. What's more 
Progressive Soccer Training in Grids
 shows you how to reconfigure training based on a single training theme. Instead of jumping from shooting to possession to transition play, this book is organized to enable you to quickly switch from one drill to another and focus on a specific skill for the entire session. This means you only need to decide what to work on, open the relevant chapter and follow the sequence of small-sided games and drills from the start to a finish of a training session.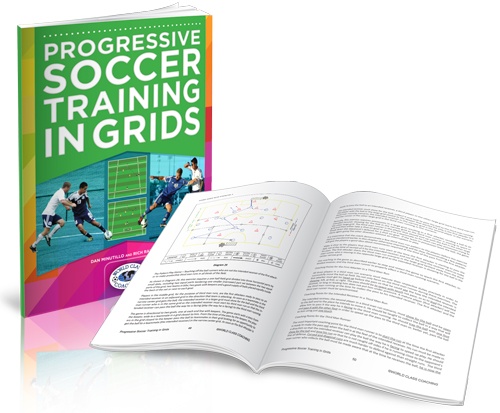 Packed with an abundance of drills, from shielding to wide play to counter attacks and more,
Progressive Soccer Training
 can be used to gain a big increase in training time and improve your team in multiple areas in a single grid.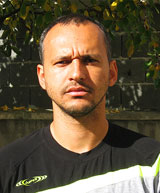 "Being head coach for the last seven years of FC Vitosha senior team at both, amateur and professional level, I found myself in need to renew my drills and pursue improvement in all aspects of the game and this book has given me a great opportunity. This book showed me how to enrich my training routine, and to be more organized, without letting the players lose their concentration, while progress from a drills to the next one. I find it extremely useful that the drills are well-arranged by topics and each chapter concerns a particular theme. Any coach can hold specific and well-orientated session just by having a look in the book and find drills which are right for his team's quality and ability. The simplicity of the arrangement of the exercises is also great advantage and my players easily understand what I want. Using single drill set up, or rearranging it a little, from the begging to the end of the session, is absolutely perfect for progress and work on specific topic. Progressive Soccer Training in Grids will make my coaching more fluent and easy, and will also ensure variety of the means I use to become better coach and manage a better team. Strongly recommend this book to any coach who wants to improve him/herself." – 
Yasin Mishaui- First team Head coach FC Vitosha (Sofia) / Bulgarian International Amateur Team

"Shows you how to increase training efficiency by using one grid for multiple small sided games and exercises—more time training and less time organizing the session"
Small-sided games are a core part of training. Whether you coach youth teams or elite squads, players at every level gain a host of benefits from practicing in limited space. This includes improving their space awareness, reactions, decision making and using grids also enables you to focus on perfecting specific moves in each session. The downside is that setting up a sequence of drills can be a big drag on your time. It's very time consuming having to keep rearranging the configuration every time you want to change the exercise. What's more, it causes players to stand around getting bored and takes them out of the focused mindset you want to develop. This is why '
morphing
' is rapidly growing in popularity as a way of managing grid training. This approach focuses on a specific theme throughout the session, with all drills performed in the same grid. 
Progressive Soccer Training in Grids
 shows you how to use '
morphing
' in your coaching arsenal by showing you how to run an entire training session with exercises described for you in detail with diagrams and coaching points which morph into each other to save valuable training time. . Along with minimizing the time it takes to shift from exercise to the next, all of the drills in this unique book are carefully chosen to offer a progressive sequence. This means that all you need to do is decide what skill to focus on, whether it's third man runs, combination play or check runs, and then simply follow the series of exercises outlined in each chapter – using one grid during the entire system.
"A revolutionary new approach to saving time in training written by two coaches with over two decades experience"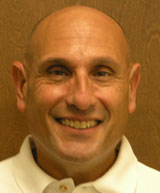 A coaching veteran with 23 years under his belt, Dan Minutillo has coached multiple age groups, along with coach both male and female teams. During his career he has coached with national team players, including Jimmy Conrad, Todd Dunivant, Darlene Del Carmen, and Alejandro Moreno. Minutillo is also a respected soccer columnist, having published many articles in national titles. This includes analysis and coaching insights on third man runs, plyometrics for soccer players, speed of play, enhancing player motivation, and balancing offense with defensive. Currently the head coach of the men's varsity soccer team at Leland High School, Minutillo has an 800% win rate overall having never lost a season. Along with 
Progressive Soccer Training in Grids
, Minutillo is the author of the best seller "
Formation Based Soccer Training
". He holds an NSCAA National Diploma and multiple coaching licenses in California. Minutillo's co-author and creator of the diagrams for this book, Rich Rafloski, has coached soccer for over 20 years, training both male and female teams. Rafloski's career highlights include being one of the key coaches for the AVYSL Project 40 program and head goalkeeping coach for the semi-professional Real San Jose team. He is currently the head varsity goalkeeping coach at Leland High School. Rafloski holds a level 6, NSCAA soccer coaching credential and multiple California coaching licenses.

What's covered in Progressive Soccer Training in Grids
Progressive Soccer Training in Grids
 features is a complete guide to using the new concept of '
morphing
' to minimize the time wasted setting up exercises and maximize the time spent making improvements to your team. Each chapter focuses on a singular training theme, with each theme broken down and explained in detail so that even novice coach can recognize the key elements to focus on in training. Along with an overview, each chapter covers the roles and responsibilities of players, what you can expect to gain from the session and coaching points. Each chapter also includes four small sided games with explanations on grid setup, player configuration, the roles and restrictions per exercise and detailed diagrams which explain exactly where players need to be at the start of the drill and how to perform each exercise. The themes covered in 
Progressive Soccer Training in Grids
 include shielding, wide play, passing, receiving and timing of runs, shooting and much more. With grid training an integral part of developing players, the drills in this book enable you to run highly focused training sessions with high intensity, stamina and focus, so that players get used to playing for long stretches without constant pauses in-between.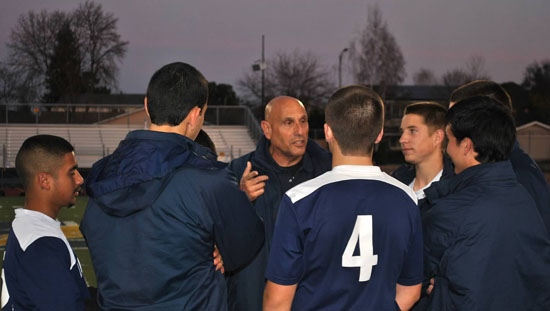 Author Dan Minutillo giving a team talk

What you will gain from Progressive Soccer Training in Grids
Using '
morphing
' to maximize grid training time and minimize the setup between exercises is a new concept that's rapidly gaining fans and plaudits. The benefits are obvious – you can maintain the intensity of training for longer without long breaks between exercises. But the trick to using
morphing
 effectively is knowing how to implement drills which smoothly transition from one to another. This is what 
Progressive Soccer Training in Grids
 shows you how to do it. From 
Progressive Soccer Training in Grids
 you will gain:
A complete guide on how to implement 'morphing' into grid training
More time to practice from vastly reducing the time spent setting up drills
With less time wasted between exercises, you can keep up the intensity and gain more improvement with every training session
Players' stamina and focus will improve from training for longer in every session
Over 100 diagrams demonstrating drills that can be performed
With every chapter focused on a specific theme, all you need to do is decide what you want to work on, select the chapter and then follow the drills one by one, saving you having to plan sessions yourself in advance
Virtually every theme is covered, including shielding, wide play, counter attacking on transition, possession, passing, finishing and more
Four small sided games are included for every theme
Detailed explanations on setup, what players need to do, what you can expect to gain and coaching points on what to watch out for when coaching players
Your players will love being able to practice drills and exercises for longer, instead of waiting around for the next drill to be setup
Grid training is a highly effective way of organizing drills, but it can also be time consuming. Now you can discover how to gain all the benefits of running grid training sessions without having to spend precious training minutes setting each drill up. This makes 
Progressive Soccer Training in Grids
 a valuable addition to your coaching library because it shows you exactly how to make better use of precious training time and how to run progressive '
morphing
' sessions from start to finish.
"I found Progressive Soccer Training in Grids to be an excellent resource for me. The sessions are developed in a way that maximizes my training time and minimizes time spent moving cones around and explaining each new drill throughout the practice. As a youth coach with only 90 minutes to train twice a week, the time saved allows my players more touches on the ball.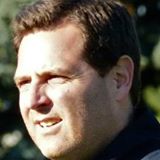 The book covers almost every aspect of the game – with small-sided games from passing to possession to third man runs – with easy to understand descriptions and diagrams. If there is an area that my team needs to focus on after a game on the weekend, this book gives me access to a full training session planned out that starts with the basics and builds more complexity gradually over the course of the practice. I would highly recommend this to any coach who wants to utilize progressive training methods in their sessions."
 –  Tony Brita, Boys U12 Coach, NY HOTA Bavarian SC 

100% 'no quibbles' 6 Month Money Back Guarantee
WORLD CLASS COACHING is recognized globally for the quality of its soccer coaching resources, which are used by over 40,000 soccer coaches from around the world. We wouldn't be offering 
Progressive Soccer Training in Grids
 unless it achieves our exceptionally high standards. However, if you are not 100% satisfied with the quality of 
Progressive Soccer Training in Grids
 after six months of implementing its small sided games and exercises then please contact us for a no quibbles refund.
"Simply decide what you want to work on, pick a chapter and the entire session is planned out for you"
Organizing grid training sessions can be time consuming in multiple ways. First of all you have to plan what drills to use to improve your team in a specific area and secondly you have to waste time reconfiguring the drill for each exercise. Now you can vastly reduce the time you spend both planning and running sessions thanks to this unique book.
Progressive Soccer Training in Grids
 provides you with a complete guide to using 
morphing
 to improve grid training sessions. All of the drills have been carefully chosen and arranged so that you can work through them in order, with minimal setup time allowing you to maximize the intensity of every session. Every discipline is covered, from passing to possession play to third man runs, so you can simply choose what you want to work on then allow Progressive Soccer Training to guide you on how to run the entire training session. Your players will enjoy being able to play with the ball at their feet instead of standing around waiting, and you can look forward to gaining a team with more stamina, focus and technical ability as a result. Best Wishes,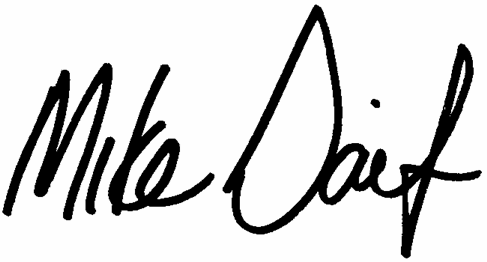 Mike Saif
President
P.S. Progressive Soccer Training in Grids
 is a unique book on how to use '
morphing
' to maximize training time and minimize setup time when setting up grid drills. Whether you want to improve transition play, third man triangular passing or finishing, this book features complete sets of progressive drills for every theme so your players spend more time running and less time waiting.
P.P.S
 If you are not 100% satisfied with the quality of the soccer coaching resources in
Progressive Soccer Training in Grids
 after six months then we will refund your purchase in full, no questions asked.
Read more about this product