Shopping Cart (0 items) - £0.00
Your shopping cart is empty

World Class Coaching
World Class Coaching produce some of the best resources available for the world's most innovative soccer coaches. Whilst US based, WCC access some of the best managers and coaches in world football, and bring you a variety of resources to hep improve your sessions.
See how the world's best coaches go about their work.
Smedley's Defending 20
Discover the Twenty Commandments of Defensive Coaching that Will Make Your Backline More Disciplined and Determined and Gain More Shutouts as a Result
Wow, you won't find many coaching guides like this! Smedley's Defending 20 provides a complete set of guiding principles for all defenses to play by. Featuring a unique combination of coaching war stories, defensive strategies and drills for each command, Smedley's Defending 20 is a blueprint that can transform a shaky defense into a rock solid wall.
(Available in print or eBook format)
Dear Coach, Do you wish you had a simple way of commanding your defenders? A way of instantly telling them what they are doing wrong, whether they are out of position and what they need to do to protect the goal? Well,
Smedley's Defending 20 
provides you with exactly 20 ways of doing it.
Smedley's Defending 20
features a complete set of commands for your defenders to memorize and play by. These are all rules honed over three decades of coaching experience that will make defenders more disciplined, determined and able to play as a cohesive unit. Its author Don Herlan, a coach with over 25 years experience, provides the twenty rules he coached to his own sides and the commands he used to guide them to create defensive records that still stand today.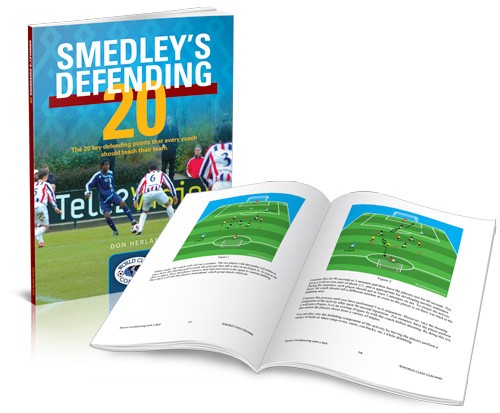 If you want defenders that always pressure the ball, that tackle hard and know how to prevent shots on goal,
Smedley's Defending 20
 is the perfect guide on how to do it. It gives you both the strategy, drills and the commands to improve your defense's performance. Best of all, you get to read some of Herlan's war stories too. Making it an engaging read to boot.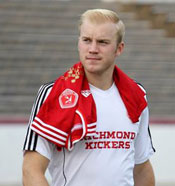 "As a senior at Longwood University, I was introduced to "Smedley's Defending 20" and the teaching principles of Don Herlan. His simplified techniques are easy to understand and apply on the field. Our team reaped the benefits of these teachings as they played a part in our run to a conference championship and best year in program history. I continue to reference these principles in my professional playing career today"  Shane Johnson, Longwood University '12, Pro Player Richmond Kickers

This is a definitive set of guiding principles that can help every defense to become better drilled and harder to beat
Defenders have a lot to remember, particularly the youngsters. They have to know when to track back, not to charge in, to block shots and to get in the correct positions. Even elite players can forget what they need to be doing where and when. This is why it's vital to have a clear set of commands you can shout from the sidelines to keep defenses organized. The author of
Smedley's Defending 20
, Don Herlan, set defensive records with the women's team at the University of Buffalo. These records, first set 25 years ago, still stand today. This includes only conceding 11 goals in 19 games and going on a six game streak of clean sheets. His goalkeepers still rank as the University's top two of all time. Herlan puts this success down to his
Smedley's Defending 20
 list of commands, which his players had to memorize. Then whenever he'd call them from the sidelines, they knew exactly what they needed to be doing to improve their performance and to add yet another clean sheet to the record books.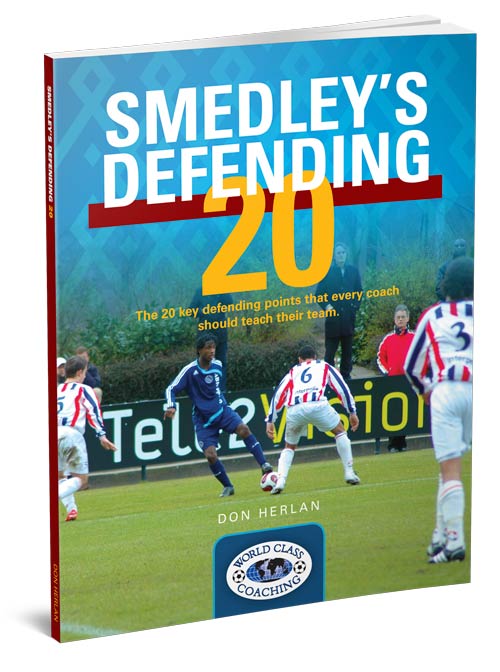 Written by a coach with defensive records that have stood for over 25 years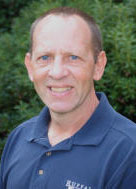 Smedley's Defending 20
 has been created based on the several decades of coaching experience of its author, Don Herlan, at college and university level. As with many coaches, Herlan's career began as a player. He was a first team All-Conference player for Kenmore West High School, and played for four seasons at SUNY Geneseo, a Division III program in Western New York state. In his final senior year, Herlan was appointed team captain, winning the Outstanding Senior Award in 1981 in the process. After hanging up his boots, Herlan jumped straight into coaching. His first role was Assistant Coach at the University of Buffalo, where he was instrumental in elevating the women's team from Division III to Division I. This included a peak ranking of fifth in the country while in Division II. Herlan's next move was to coach both the Men's and Women's teams at Buffalo State College. He then moved to become Assistant Coach and specialist goalkeeping coach of Men's soccer at Longwood University in a Division I program in the Big South Conference. While at Longwood, Herlan was also a lecturer in the Department of Health, Athletic Training, Recreation and Kinesiology from 2005-2012. Herlan holds a Bachelor's in Management Science, a Bachelor's in Exercise Science and a Master's in Exercise Physiology. His coaching qualifications include a USSF 'C' License and he is a fully enrolled member of the NSCAA.  Herlan is also the author of the
four volumes of Smedley's Drills
.

What's covered in Smedley's Defending 20
Smedley's Defending 20
is like three books in one: part memoir, part strategic guide and part drills manual. The first twenty chapters focus on a particular defensive principle. This includes always pressuring the ball, no soft tackles, protect the goalkeeper and a further 17 essential rules to effective defending. Each of these principles is explained in practical terms, with diagrams and examples of what can happen when they aren't followed and how to perform them correctly. This provides you with everything you need to explain to your players why each principle is important and how to perform it effectively. Each chapter also opens with a personal story from Herlan's three decades of coaching. This includes stories from his own playing career, how he managed disappointed players and how he devised solutions to defensive weaknesses. These stories help to bring each principle to life in an engaging way that every coach can relate to.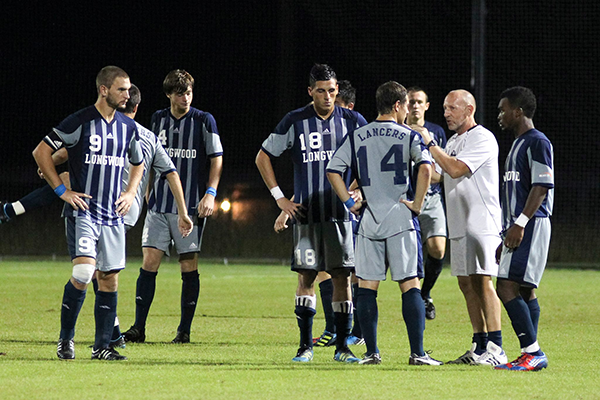 Author, Don Herlan at a half time team talk
Smedley's Defending 20
also provides drills for each of the twenty principles. Featuring setup diagrams, what to emphasize, coaching points and progressions, these drills put all the theory into practice. This is the final piece of the puzzle for developing an effective, well organized defense of which the book's record setting author would be proud.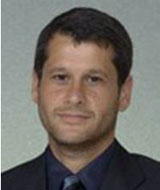 "Herlan has the knowledge and experience necessary to build character in the young men and women playing this game, and this book will help other coaches to build it as well. His outstanding ability to explain and translate the drills makes it easy for coaches to deliver the final product to their athletes. Don Herlan is changing the soccer coaching book industry by making it easier for all of us to coach the beautiful game!." Eduardo de Souza, Richard Bland College, Head Men's Soccer coach, Palm Beach Suns FC Staff (USL – PDL)
What you will gain from Smedley's Defending 20
Smedley's Defending 20
provides a complete set of guiding rules to keep your defense on the same page and allow you to guide them better from the sidelines. Featuring drills for each principle, you will also be able to provide your players with the practice they need to be better defenders.
From Smedley's Defending 20
 you will gain:
A set of guiding principles for your defenders to memorize and live by
A set of 20 commands for you to shout from the sidelines to get your defense organised and to give them guidance
20 drills for putting theory into practice, including inside the box, sideline trap, heading games and clearance
Your players will have the mental foundations on which to build their technical skills
The principles will stop your players charging for the ball, from getting out of position, taking stupid risks, not protecting the goalkeeper and all the other vital aspects of solid, successful defending
Your defenders will feel more confident with a better understanding of what to do and when. They will panic less and be more composed as a result
Defensive performance will improve overall from better decision making and organisation leading to more clean sheets
Smedley's Defending 20
 features the guiding principles that helped set defensive records 25 years ago which still stand today. Now you too can benefit from the power of
Smedley's Defending 20
and give your players the defensive guidance to play by for the rest of their careers.

100% 'no quibbles' 6 Month Money Back Guarantee
WORLD CLASS COACHING is recognized globally for the quality of its soccer coaching resources, which are used by over 40,000 soccer coaches from around the world. We wouldn't be offering
Smedley's Defending 20
 unless it achieves our exceptionally high standards. However, if you are not 100% satisfied with the quality of the
Smedley's Defending 20 a
fter six months of implementing its soccer drills and exercises then please contact us for a no quibbles refund.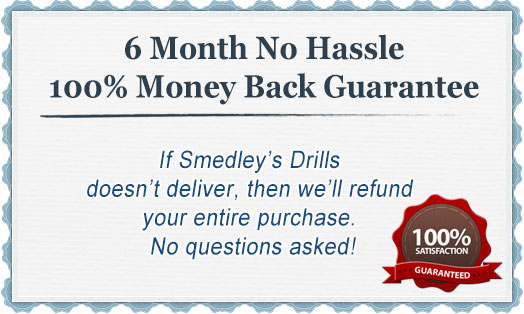 "These twenty principles will help stop your players panicking or making stupid mistakes. Instead, they know what to do and when"
If your defenders act like headless chickens around the ball it's because they lack the confidence or knowledge of what to do and when. They need more guidance, both on the training field and from the sidelines.
Smedley's Defending 20
gives you the guiding principles for improving both.
Smedley's Defending 20
provides the commands defenders need to be better at shutting down attacks, responding to the goalkeeper and keeping their discipline in formation. With the addition of advice on how to train players to adopt the rules as their defensive mantra and practical drills to put them into action,
Smedley's Defending 20
provides everything you need to convert brittle backlines into disciplined defensive walls. Best Wishes,
Mike Saif President
P.S. Smedley's Defending 20 
features twenty guiding principles and commands that can help any defense become harder to beat and more organized. You also get twenty drills to put each principle into practice so you can build a rock solid defensive back line based on the experience of a three decade coaching veteran.
P.P.S
If you are not 100% satisfied with the quality of the soccer coaching resources in
Smedley's Defending 20
 after six months then we will refund your purchase in full, no questions asked.
Read more about this product