Shopping Cart (0 items) - £0.00
Your shopping cart is empty

World Class Coaching
World Class Coaching produce some of the best resources available for the world's most innovative soccer coaches. Whilst US based, WCC access some of the best managers and coaches in world football, and bring you a variety of resources to hep improve your sessions.
See how the world's best coaches go about their work.
WCC Online Video Library
"Gain access to 400+ Videos of Soccer Drills You Can Use to Make Every Training Session More Invigorating, Enjoyable and Effective"
From simple technical drills on turning, shooting and tackling right through to advanced soccer drills for improving the speed of play, set pieces and high pressure defending at the absolute highest level, EVERY soccer coach can gain new ideas and improve their coaching knowledge from this vast collection.
Monthly subscription fee $9.95
Annual fee $89.95
Note all fees payable in $ direct to World Class Coaching through Forsport 
Dear Coach, Are you struggling for new ideas on how you can improve soccer coaching sessions? Are your players bored of running around cones and doing the same old soccer drills? Are you stuck for inspiration on how to make every session more invigorating and productive so you can take your team to the next level? WORLD CLASS COACHING now offers you the opportunity to get an inside view of training sessions run by some of the world's top coaches. You will be able to get new ideas and see the very latest innovative soccer drill techniques in action as they are used by some of the world's biggest clubs.
Since 1998 WORLD CLASS COACHING has been amassing a massive Video Library of soccer drills and soccer coaching exercises. This video library is now available to you online so you can get new soccer drill ideas and insight at your fingertips.
The library comprises of over 400 videos and is updated every month with new material on the latest innovative approaches to specialized conditioning, technical and tactical training methods and much more. Whether you coach recreational teams or teams playing at the highest level, there is an abundance of new ideas for soccer drills and training tactics you can gain from this comprehensive collection.
The WORLD CLASS COACHING products have been my instructional programs of choice for years. They have always had the best and most efficient instructional publications I can find. Now, with the addition of the WCC Video Library, a system that I thought could not be improved upon just got better. The ability to search for a video, based on what you are looking to work on that practice, in combination with the Member Drill Database, makes practice plans a breeze. I have always been able to adapt the drills to my needs, but being able to see the drill preformed as the instructor intended and hear their coaching points adds to the experience and makes organizing training plans a breeze. WORLD CLASS COACHING have been helping me to create the best student athletes possible for more then 10 years and counting. – 
Aaron Bennett, Boy's Head Coach, Oak Glen High School
Makes every training session more interesting for players and you
With 400 videos of soccer drills used by the world's top coaches at your fingertips, you will gain access to a vast collection of ideas, techniques and exercise you can use to invigorate every training sessions. You will be able to learn about the evolving and improving approaches to soccer coaching from the very best minds in the game which you can apply to your own training sessions, such as improving speed, zonal defending, training forwards, organizing complete practices and more. Your players will love facing new challenges and trying out new soccer drills. No longer will they view soccer training sessions as a chore they have to endure, but instead an invigorating and motivating opportunity to apply the techniques used by the world's leading coaches to improve their play.

"Never Buy Another Coaching DVD Ever Again"
Unlimited access to over 400 videos 24/7…with more videos added every month
Get an inside view of the latest innovative and evolving approaches to conditioning, set pieces, systems of play and more
Save time by searching and finding new training sessions and drills in seconds
Access the videos on your smart phone and tablet and deploy them immediately at the training field
Choose from over 15 different topics
"WORLD CLASS COACHING has always been a great resource for me and I really enjoy their new WCC Video Library. I like being able to watch the videos whenever I like…even on my cellphone while at the training field.  I can easily search categories to find the videos I want and there are lots of videos with top level of coaches that are good for all levels of coaches.  It's a must have for coaches of all levels and certainly something I turn to time and again when looking for ideas." – 
Trent Frederick, Girls Club Coach – Orlando City Youth Soccer Club, Boys Soccer Coach – Boone High School Orlando, Fl.

"Real soccer drills, exercises and complete training sessions used by the world's top teams and coaches"
 Here are just a few of the sessions you will find in the Member Drills Database.
Dutch Passing and Pattern Drills
 – Conducted by Ajax coach Jan Pruijn, this session includes the diamond and rectangle drills the Dutch are famous for.
Creative Attacking Drills
 – Chelsea Academy coach, Chris Woodward conducts a series of creative attacking drills.
Counter-Attacking With Pace
 – Former Liverpool coach and England player Sammy Lee shows exercises to improve your counter attacking.
Soccer Speed
 – Conditioning expert, Scott Piri goes through a series of soccer specific speed drills.
Speed of Play
 – Drake University head coach, Sean Holmes conducts a session designed to improve the speed of play of your team.
High Pressure Defending
 – Barcelona have made high pressure defending popular again and John Walker demonstrates exercises on how you can coach your team to defend with high pressure.
Brazilian Skill Drills
 – A series of videos by Mauricio Marques demonstrates Brazilian skills training, technique and tactical training.
Building From the Back
 – These videos run through a series of exercises showing how to coach your team the finer points of building possession starting from the GK and the back four.
Combination Play
 – Former U.S. Women's National Team player and assistant coach, Lauren Gregg, runs a group of players through a session to improve possession and combination play.
Anson Dorrance
 – USA's most successful coach conducts a few sessions on the "Technique Olympics" showing how to quantify technique and make it part of the "Competitive Cauldron".
Shooting Drills
 – English Academy coach, Jimmy Gilligan shares 10 shooting and finishing drills.
"I have been a long-time WORLD CLASS COACHING subscriber and own several WCC DVD's, but I am really excited to be a user of the on-line Video Library.  With the Video Library at the tip of my fingers, I can pull up and browse through numerous sessions anywhere that I have on-line access and immediately browse a section or search on a key word such as "combinations" or "crossing" to find insight or inspiration for any stage of a training session I am planning.  The sessions are broken up into logical segments that allow you to immediately find a related warm-up, technical exercise or conditioned game for example; allowing me to keep my sessions and ideas fresh; all without waiting for mail delivery or scan through an hour-long DVD. An added benefit is that I was able to look through some sessions that I had previously not thought I would be interested in but found them to be valuable as well".
 – Dave Brown, WFC (Whatcom) Rangers Director of Coaching

Access soccer videos from wherever you are, at anytime
Our entire library is internet browser based and can be streamed on any device with an internet connection. This means that you no longer have to scribble down notes while watching DVDs in your office and then try to remember how to replicate them on the soccer pitch. Instead, you can now watch videos on your tablet PC or smartphone in the middle of the session. This enables you to quickly change sessions with new soccer drills if you decide your team needs to work on improving a specific skill or learn new tactics for the game ahead. With 400 soccer drill videos at your fingertips, you can literally run coaching sessions on the fly. No two sessions need ever be the same again!
Quickly and easily search for new soccer drills
Do you ever find yourself wasting time searching through your DVD collection for a particular soccer drill or soccer coaching technique? Well, search no longer because in the WORLD CLASS COACHING library every video has been carefully segmented and categorized so you can quickly find new soccer drills to try out in the middle of a training session. Whether it's speed training, free kicks or advanced systems of play, every imaginable category is covered, with numerous soccer drills to take your soccer training sessions to the next level. Our categories include:
Possession
Brazilian Training
Attacking
Goalkeeping
Defending
Academy Training
Systems of Play
Shooting and Finishing
Soccer Conditioning
Technical
Tactical
Dutch Training
Small-Sided Games
Crossing and Finishing
Speed and Agility
Individual Skills
Advanced Coaching
The video library is tremendous.  It's like having a professional coach there helping you every step of the way.  It's a tremendous resource for me and for all coaches at any level. I have only been using the WORLD CLASS COACHING Member Drills Database for just a few months and I have already noticed a change in my players.  My training sessions are more dynamic, more fun, and the players are progressing much faster all thanks to the wealth of knowledge available.  And now I have the Video Library, I can now see hundreds of different drills in action giving me a clearer picture of how to set them up.  
Matt Spahr – Varsity Boys' Head Coach, Spring Grove High School, PA
"WORLD CLASS COACHING has been a valuable resource for me for many years.  The great part is it serves a range of ages as well as ability levels.  There's always something there for me no matter what age group I am coaching or the level of the team.  The new WCC Video Library will only enhance the value of my experience.  Seeing drills and coaching tips in video by far outweighs the value of seeing it just in print."  
Chris Hofland – USA Soccer Club – Holland, MI
"I have been a member of WORLD CLASS COACHING for sometime now and use the e-books and journals for sessions and to continue my coach education. the video library is a excellent addition to my coaching resources. As most coaches will agree when it comes to training sessions "seeing is believing". The video library as an array of topics and very easy to find what you need.  I would highly recommend this component as an extra resource to all my coaching colleagues." – 
Lee Williams, CESA USSF Pre-Academy and Our Lady of the Lake University Coach.       

'Professional grade quality soccer drills and soccer coaching videos'
For over a decade, the WORLD CLASS COACHING brand has been synonymous with supplying the best soccer coaching materials available. This extends to our video collection, which comprises of only the highest quality soccer drills that will enable you to invigorate and improve your soccer coaching sessions. Put simply, you won't find videos of this quality or volume on any other website.
'More practical and quick to use than a DVD library'
No need to buy another DVD again
.  With every video hosted online, you will no longer have to hoard your own library of DVDs, which start to gather dust after the first few viewings. Rather than constantly buying new DVDs, you can access all the soccer drill instructional videos you need in one convenient place. There's no more risk of DVDs going missing, getting damaged or deteriorating. Instead, you will have a library of over 400 videos at your fingertips, whenever you need them.
"I have used WORLD CLASS COACHING's Member Drills Database for a couple of years now, as well as purchased multiple books & video sets.  I must say that the Video Library is a great addition to my coaching resources.  Being able to watch some of the top coaches around demonstrate and coach the activities allows you to gain a new type of insight.  We all know many of the activities, its how they are coached is what makes the difference, and this is where the video library is invaluable" – 
David Robertson, USSF "B" License.  Cincinnati United Premier, Cincinnati, Ohio.

Benefits of the WORLD CLASS COACHING Video Library
To give you the bottom line, this is what you will gain by subscribing to the WCC Video Library:
Access to over 400 videos, which are updated monthly
Soccer drills for recreational teams right through to clubs playing at the highest level
Learn about the latest innovative and evolving techniques and tactics for conditioning, ball control and much more
Soccer coaching sessions will be more invigorating, enjoyable and effective
Your players will love the variety and challenge of practicing new soccer drills
Quickly and easily find new soccer drills you can drop into the middle of training sessions
No need to memorize or scribble down notes – replay videos on your tablet or smartphone while on the pitch
No two training sessions need ever be the same again
A professionally produced premium grade soccer coaching aid that will enhance your soccer coaching resources and can be used by coaches in every area
Gain access to videos you can watch on your home PC or in spare moments on your smartphone
Replaces a DVD library, eliminating the risk of videos getting lost, damaged or simply gathering dust
"WORLD CLASS COACHING products has been a staple in my soccer library for over a decade.  With the addition of the member drills Database, I didn't think it could get any better…..It did!  The WCC Video Library extends the options for coaches, provides new content and provides a visual education component.  For a visual learner like myself and a avid coaching conference attendee, this is the ideal tool to get new ideas to implement within my teams. The video is easily viewed and the sound/voice quality is very good.  The Library also provides a search option so whether you are browsing or on the go you can quickly find the materials that you want to review.  I recommend it to soccer coaches at all levels." – 
Rob Parker GK Coach, Union College (NY) Women's Soccer program. He has been training and coaching keepers at the collegiate level for 15 years and the youth level for 20 years.
Subscription packages to suit your budget and timeframe
You can gain access to the WCC Video Library for $9.95 a month or $89.95 per year. The monthly subscription is an excellent way of trialling the WCC Video Library and discovering how it can improve your soccer training sessions, while the yearly subscription offers a saving of almost $30 per year when you decide to add the library to your coaching resources on a more permanent basis. Check out a complete overview of the WCC Video Library in this movie tutorial.  
Click here or the image below
.
100% 'no quibbles' refund guarantee
WORLD CLASS COACHING supplies the highest quality teaching materials available, used by over 40,000 coaches from around the world to improve their soccer drills and soccer coaching sessions. However, if you are not 100% satisfied with the quality of the WCC Video Library then please notify us within 3 days of a monthly subscription or within 10 days of the annual subscription for a complete no quibbles refund.

"Like having the world's top coaches by your side"
Take advantage of this fantastic resource today, and start delivering soccer training sessions your players will both enjoy and gain real improvements. Best Wishes,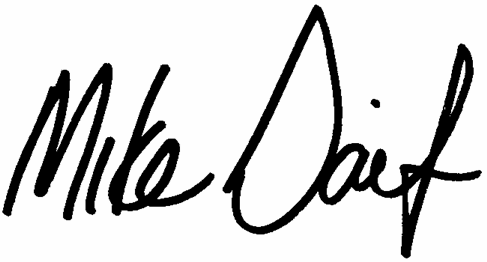 Mike Saif
President
P.S.
 The 
WORLD CLASS COACHING Video Library
 comprises of over 400 videos of soccer drills for getting new ideas and insight into how you can make every soccer coaching session more invigorating, enjoyable and effective. With soccer drills spanning from technical training through to advanced conditioning and systems of play, every soccer coach can gain insights they can use to improve their coaching sessions from this comprehensive collection.
Read more about this product